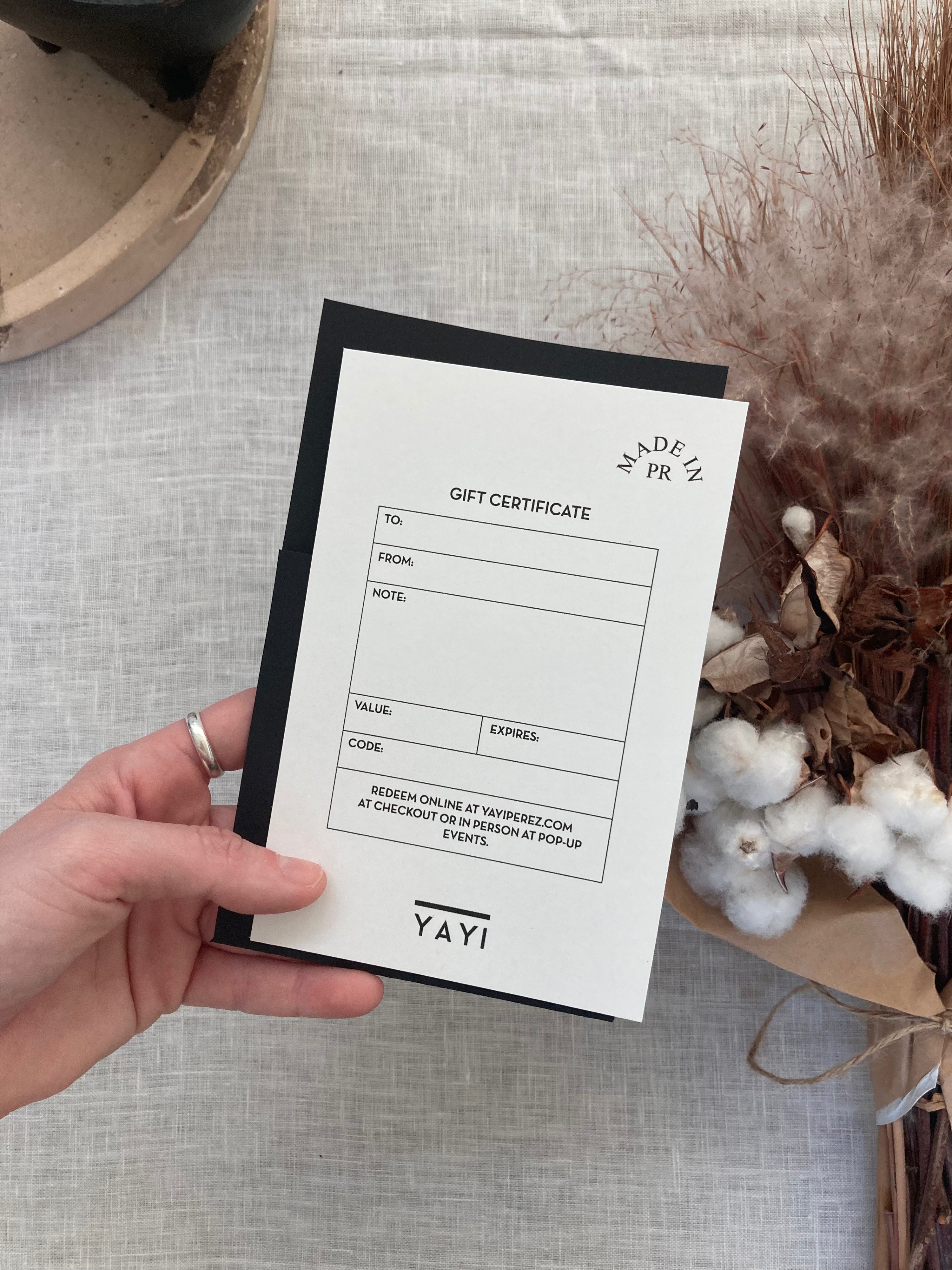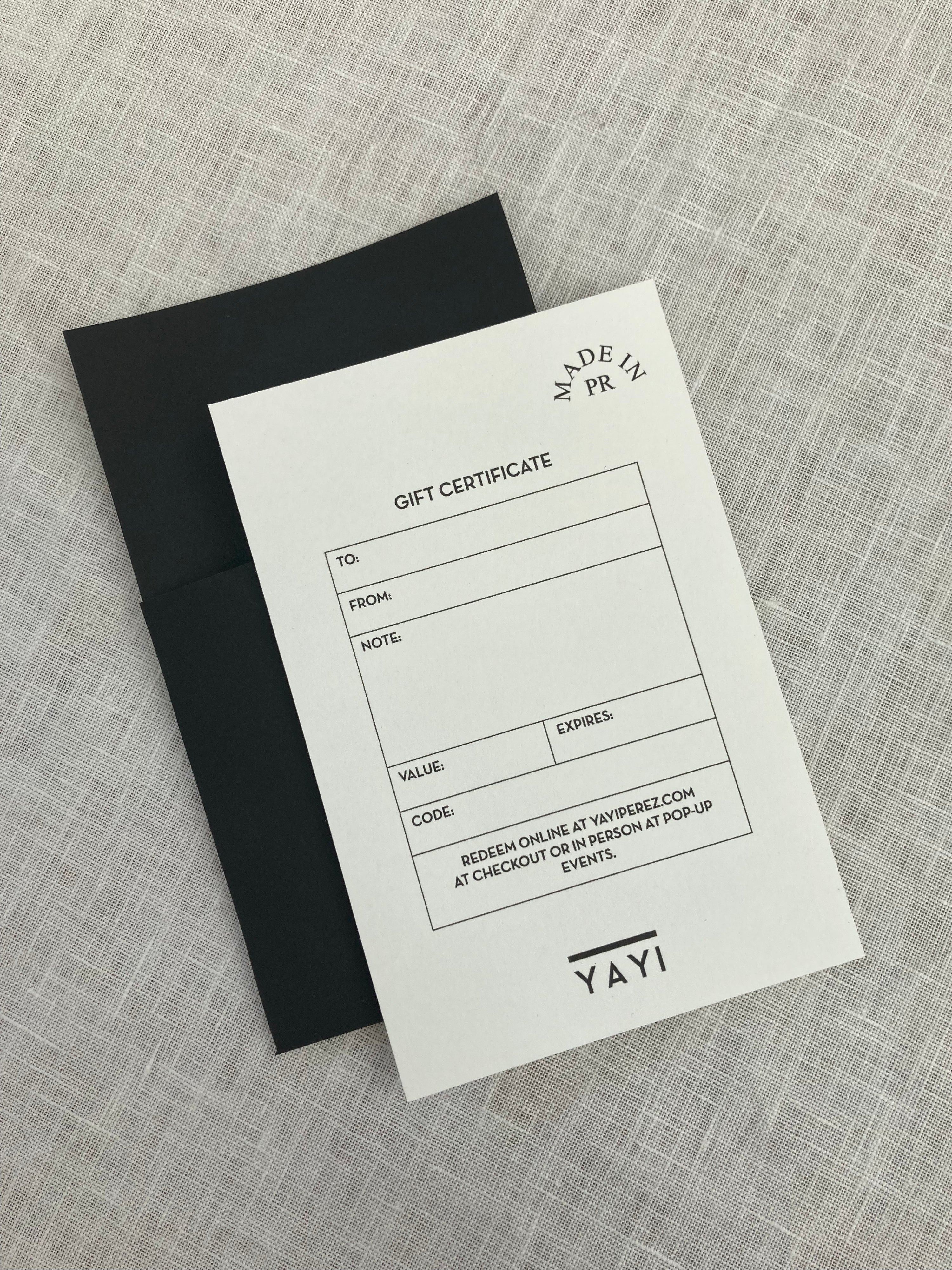 Too late to order a style and get it in time for gifting? Not sure what size to get your loved one?! Say no more- We have the perfect thing for you ;) 
*This is a digital gift card. The recipient will receive it in their email. 
Instructions:
-Choose gift card value. 
-Continue to checkout. 
-Fill in YOUR contact information. We will contact you within 24 hrs for the recipients email, whom we will send a generated CODE to use at checkout when shopping our online store. The CODE can also be used at YAYI pop-ups.